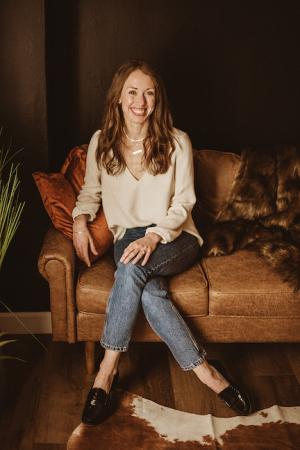 Senior Instructional Professor, Academic Advisor and Program Coordinator, Undergraduate Studies Committee
PhD'16 University of California, Berkeley
AB'09 Pomona College
FIELD SPECIALTIES
Modern Europe and US; histories of feminism, women and gender, and human rights; 20th century social movements
BIOGRAPHY
Peggy teaches and writes on feminism, women's movements, and motherhood in American and European history. Her current research interests center on motherhood, the environment, generational change, and the ways in which history weighs on the precent. Her first book, WITHOUT CHILDREN: The Long History of Not Being a Mother (Seal Press, 2023), explores the history of non-motherhood and non-biological parenthood in light of falling births and rising rates of childlessness today. Her writing—on human rights, bodily rights, and care, as well as food, culture, motherhood, fashion, and gender—has also recently appeared in Jezebel, the Boston Globe, Los Angeles Review of Books, and elsewhere. Peggy recieved her Ph.D. in History from the University of California, Berkeley.
In addition to her teaching and writing, Peggy works with the Director of Undergraduate studies to oversee undergraduate advising, events, and curriculum in the Department of History.
PUBLICATIONS
Books:
WITHOUT CHILDREN: The Long History of Not Being a Mother, out April 18, 2023 from Seal Press.
Essays:
"Mothering in Bad Weather," coauthored with Bathsheba Demuth, Orion, March 5, 2021.
"Capitalism's Baby Mania," Jezebel, August 29, 2019.
"Mayor Pete and the Millennial Paradox," Los Angeles Review of Books, May 28, 2019.
"The Settler Fantasies Woven into the Prairie Dresses," Jezebel, January 30, 2019.
"Loss, Doubt, and Liberation: Motherhood in 2018," History Workshop, October 24, 2018
"'A Gateway to Hell': A Nazi Mass Grave, Australian Forensic Scientists, and a 50 Year-Old Murder," Holocaust and Genocide Studies Volume 32, Issue 3, 1 December 2018: 361–383.
Related Links