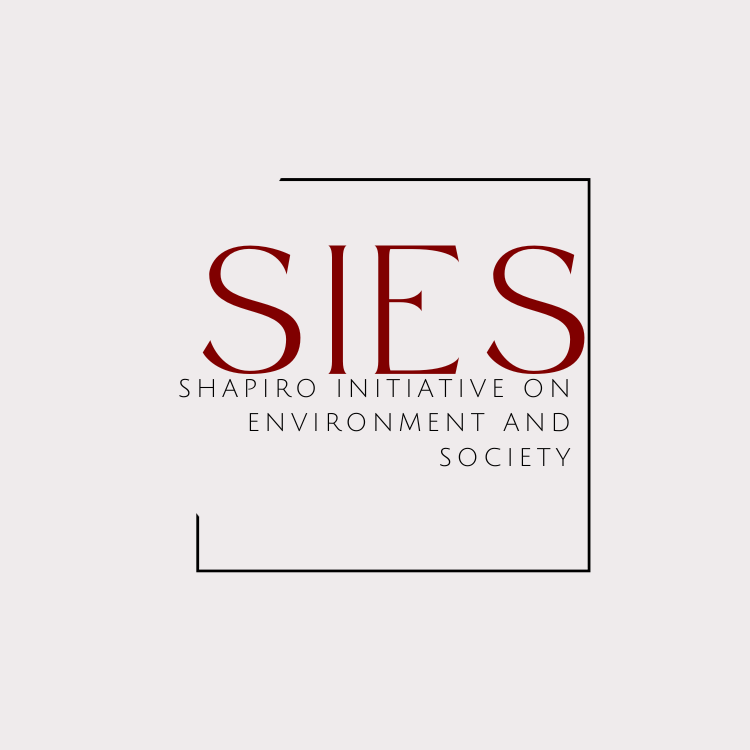 The Shapiro Initiative on Environment and Society is supported by a generous gift from Brenda Shapiro that is intended to "encourage historians and social scientists across the disciplines interested in environmental, scientific, and global questions to rethink their enterprise, at the same time as seeking to generate new insights onto those questions themselves by doing so."
Shapiro Visiting Academics
Each year, a distinguished expert in a social-scientific research field related to climate and environment issues is invited to campus to give a public lecture and participate in other academic enterprises. 
This year, Jo Guildi, Professor of Quantitative Methods at Emory University, will visit campus in Spring quarter. She will host a masterclass based on her new book, The Dangerous Art of Text Mining, for graduate students on Tuesday, April 30th from 9-12 (location TBD) and offer a lecture (title TBD) on Thursday, May 2nd at 5pm in the John Hope Franklin Room. 
Graduate Student Research Awards
Annually, the initiative will sponsor research awards for PhD students to engage in environmental or ecological work outside Chicago. The awards are intended primarily (but not exclusively) for second-year students. These research awards will fuel the next generation of social-science research engaged with issues of the environment and climate change.
Graduate Student Symposium on American Empire, Extraction, and Environment
Call for Papers
For decades, global consensus has been growing regarding the need for a transition toward fossil-fuel free energy production. The demands to halt new leases, pipelines, and drilling projects are clear, as are the demands by activists and impacted communities to redirect financing, prioritize the investment in clean renewables, and mitigate environmental impact.
What can be said of the consensus about the labor and land use which has formed the basis of global capitalist modernity? How might an energy transition challenge or entrench the histories of extraction and exploitation that has given rise to American empire? How do we imagine equitable and sustainable futures in the era of climate crisis? What forms of energy will humans consume and where will resources be developed? Where will agricultural products be grown and how will the non-human be treated? What forms of territorial governance will be just? And who will control the land and the labor which works it?
We invite junior scholars and, especially, graduate students and PhD candidates working on North American History and critical geographies of empire, extraction, and the environment to gather new scholarship in dialogue for a symposium to be held at Swift Hall Commons at The University of Chicago Divinity School on April 5, 2024. It is with thanks to the generous support of the Shapiro Initiative on Environment and Society (SIES) that we will be able to provide accommodations and cover the costs of travel to and from The University of Chicagofor selected panelists and, thanks to the Karla Scherer Center for the Study of American Culture, our keynote speaker (to be announced). 
To submit a proposal please send a 500-word abstract and CV to symposium organizers by December 8, 2023. We particularly welcome papers that will do one or more of the following:
Forge critical openings for understanding the past and present of extraction and land use, mass animal life and death, factory farms, or labor regimes.

Connect energy production and securitization to transnational contexts, especially those impacting migration, human rights, and the border.

Address environmental justice, racial capitalism, settler colonialism, and/or the rights of Indigenous peoples and sovereignty of Indigenous nations.

Center themes at the intersection of the environment, resource control, law and governance, urban hyper-policing, and geographies of resistance.

Reflect on sources, methodologies, and analytical frameworks which yield vital approaches to environmental emergency and its consequences.
Organized by:
Leila K. Blackbird (blackbird@uchicago.edu)
Nahomi Esquivel (lindaesquivel@uchicago.edu)
& Andrew Seber (andrewseber@uchicago.edu)