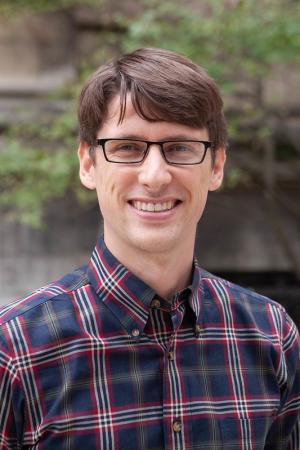 Collegiate Assistant Professor in the Social Sciences
PhD 2018 (history) University of Chicago
RESEARCH INTERESTS
Modern Europe; Austria and Germany; intellectual history; history of the human and social sciences; history of medicine; psychoanalysis; critical theory
BIOGRAPHY
I am an intellectual historian of German-speaking Central Europe in the nineteenth and twentieth centuries.  At the crux of my research is an interest in what might be called the politics of the self in the modern era, a subject I explore through the history of human and social sciences and the history of medicine.  In my monograph in progress, for instance – titled Analysis in Extremis: The Interwar Crisis and the Remaking of Psychoanalysis – I examine the ways that Central European psychoanalysts refashioned their therapeutic techniques around new theories of the psyche between the World Wars.  Amid the turmoil and violence of the times, the psychological presuppositions of orthodox ("classical") psychoanalysis – namely, a relatively strong, mature, reflective ego – appeared to vanish.  The result, I argue, was a profound crisis for the liberal politics of psychoanalysis that was accompanied by an explosion of experimental revisions and novel applications of psychoanalytic technique.  By tracing the ramifications of this crisis, Analysis in Extremis shows how the wider social and political turmoil of the interwar led to a rethinking of the self in psychoanalytic thought and a recasting of the politics of analytic practice.
Over the past few years and building on this research, I have begun a new project – a transatlantic history of the study of authority and the family over the middle decades of the twentieth century.  This project will explore how intellectuals from a wide range of critical perspectives and disciplinary traditions (philosophy, sociology, anthropology, critical theory, and psychoanalysis) sought to make sense of the political pathologies of the times by investigating the shifting patterns of child-rearing and youth socialization.  For several decades at mid-century and largely owing to the influence of Freudianism, how subjects were drawn into the fabric of social life appeared to many intellectuals to hold the key to explaining the manifold threats to liberal democracy.
After receiving my PhD in 2018, I held a two-year position as Junior Fellow in the Society of Fellows at the South University of Science and Technology in Shenzhen, China.  Since returning to Chicago in 2021, I have been enrolled in the training program of the Chicago Psychoanalytic Institute.
FRONT TABLE MENTOR
John P. McCormick
PUBLICATIONS
"How Red Vienna Revolutionized Sigmund Freud," Jacobin, 28 May 2020