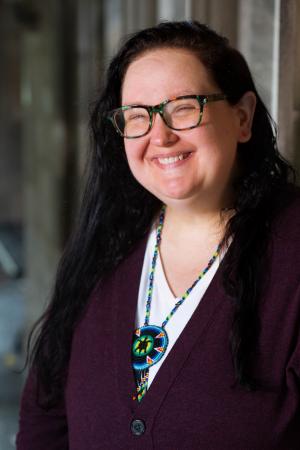 US pre-1900, 2019
RESEARCH INTERESTS
Longue durée US history; Black and Indigenous studies; settler colonialism and slavery; Louisiana and the Atlantic world; subaltern studies, postcolonialism, and ecocriticism; historical trauma, state violence, and genocide; human rights and the history of the present; critical theory and epistemics; digital and spatial humanities
DISSERTATION
"Embodied Violence in the Shatter Zone: Settler Colonialism and Slavery on America's Third Coast"
PUBLICATIONS
Journal Articles
"Kinship & (Be)Longing: Reimagining the Place of Black Life in the Louisiana Colonial Archive," with Jessica Marie Johnson, Journal of Scholarly Editing (Anticipated Publication, Autumn 2023).
"'It Has Always Been Customary to Make Slaves of Savages': The Problem of Indian Slavery in Spanish Louisiana Revisited, 1769-1803," The William & Mary Quarterly 80, no. 3 (Accepted for publication, Summer 2023).
"A Gendered Frontier: Métissage and Indigenous Enslavement in Eighteenth-Century Basse-Louisiane," Journal for Eighteenth-Century Studies 56 no. 2 (Winter 2023): 205-212.
Book Chapters
"Bulbancha is Still a Place: Decolonizing the History of the Present," in Louisiana Creole Peoplehood: Afro-Indigeneity and Community, Black-Indigenous Futures & Speculations Series, Rain Prud'homme-Cranford, Darryl Barthé & Andrew Jolivétte, eds. (Seattle: University of Washington Press, 2021).
"How Making Space for Indigenous Peoples Changes History," with Caroline Dodds Pennock, in What is History, Now?, Helen Carr & Suzannah Lipscomb, eds. (London: Weidenfeld & Nicolson, 2021).
Book Reviews
"Review of A Kingdom of Water: Adaptation and Survival in the Houma Nation," by J. Daniel d'Oney, The Journal of the Louisiana Historical Association 62, no. 2 (Spring 2021): 225-227.
Digital Exhibits
"Life x Code: Digital Historians Against Enclosure – Electric Marronage and Black Keywords for Louisiana," with Jessica Marie Johnson (Baltimore: The Johns Hopkins University, 2020).
"Climates of Inequality – Standing Up on River Road: Black Activism in South Louisiana," with Mary Niall Mitchell (Newark: Rutgers University, 2019).
Theses & Dissertations
"Entwined Threads of Red and Black: The Hidden History of the Enslavement of Native Americans in Louisiana, 1719-1820" (New Orleans: University of New Orleans, 2019).
NEWS
—Appointed to Academic Advisory Board, Stolen Relations, a National Endowment for the Humanities (NEH) Funded Project, PI: Linford D. Fisher, 2022-2026
—Awarded National Historical Publications and Records Commission Planning Grant, with Jessica Marie Johnson, 2021-2023
—Awarded Pozen Family Human Rights Doctoral Fellowship, 2020-2023
—Elected Board Member, History Graduate Students Association, 2020-2021
—Awarded Mellon Research Grant, American Historical Association, 2021
—Winner of the Best PhD Essay Award, The University of Chicago's Center for the Study of Race, Politics, and Culture, 2021
—Named Research Assistant, The American Historical Review, 2021-2022
—Named Doctoral Fellowship Coordinator, The University of Chicago's Pozen Family Center for Human Rights, 2021-2022
Related Links